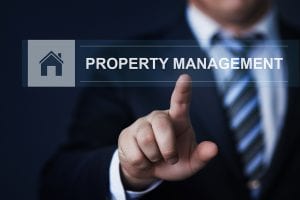 Finding a good property manager is a difficult task, but it may be one of the most important decisions that you will make after purchasing your rental property. Renting a property can be a significant investment, so you want to hire someone that you can trust completely.
Responsibilities of a Property Manager
Before you begin your journey of finding a good property manager or considering various questions for property managers, you should understand what the responsibilities of a good property manager are.
Rent
First, the property manager oversees rent collected from tenants. With their knowledge of the market where the property is located, they can set the rent at an appropriate level for the property type and location. They will also set the date that rent will be collected and make sure tenants are paying their rent each month. Finding a good property manager will mean that you don't have to worry about setting or collecting rent from your tenants unless you want to.
Tenants
Property managers are in charge of finding and screening potential tenants. This includes running ads for any vacancies at the property, running credit checks and criminal background checks on potential tenants, setting and handling lease terms, and more. Property managers must have the time and commitment to stay on top of all of these tasks for a successful rental property.
Maintenance and Repairs
Your rental property needs to be kept in safe and habitable conditions and your property manager is the one to determine if this objective is being met. They will see to any maintenance or repairs that need to be handled. However, various property managers operate differently when it comes to maintenance, so pay attention to our questions for property managers below to make sure you and your property manager are on the same page.
Property managers have many other responsibilities, but these are a few of the main ones. Now that you know what your property manager will be handling, the process of finding a good property manager can actually start. Often, finding a good property manager begins by interviewing various property managers and property management companies.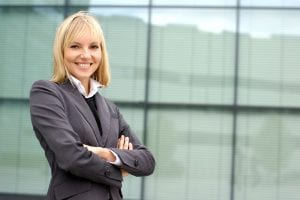 Interview Questions for a Property Management Company or Manager
So once you begin the process of setting up interviews for potential property managers, what are the most important questions that you should ask in the interviews? Below are five questions to ask property managers before hiring.
1. What do you charge for a management fee?
This may seem like the most obvious question, but it is one of the most important questions for property managers. Property management companies typically charge between 4-10% of the gross monthly rents collected. Some companies charge additional fees, while others only charge the monthly management fee. You will want to discover exactly how much the property management company will be charging you. You don't want to be hit with unexpected fees after you have entered into a contract with a manager or company. Make sure you are very clear with your property manager on how much you will be paying for their services.
2. What screening is done on potential tenants?
One of the main reasons to hire a property management company is to mitigate the risk associated with entering into a lease with a bad tenant. A good property management company will conduct a thorough background and credit check, as well as verifying all references. This will help ensure that only quality tenants will be living in your property. So, make sure that you ask potential managers how they screen potential tenants. Finding a good property manager means making sure that the tenant screening process is extensive and up to your standards.
3. Does your management agreement include a termination clause?
The last thing that you want to do is enter into a long-term agreement with a property management company only to find out that the property manager is not holding up to their side of the agreement. A quality property management company is confident in their service and will offer a "satisfaction guarantee" that will allow you to cancel the agreement if you are not happy with the service. Without a termination clause, you may be stuck in a contract that you are unhappy with. Don't let this happen to you- make sure you understand the type of contract you will be entering into before you decide to hire.
4. How many properties does your company manage?
Keep in mind, there is no right or wrong answer to this question for a property manager or company. If the property management company manages several hundred properties, you will know they are successful and have been in business for some time. If the company is smaller, you can expect superior customer service and a more personal relationship with your property manager. You will need to decide which is most important for you as an owner, but the most important thing is that the company has adequate staff to handle their inventory. If the company has a large number of properties you will want to make sure that their firm has the time and resources to handle your property. You never want a property manager who isn't fully committed to your rental.
5. Will the property management company authorize maintenance requests without consulting the owner?
A good property management company will authorize maintenance requests under a certain dollar amount, without consulting the owner. This allows the management company to maintain the property without having to bother the owner every time there is an issue. Obviously, the company will obtain permission from the owner anytime there is an issue that is going to cost the owner a significant amount of money. When interviewing potential property managers, make sure you understand when they will handle a maintenance request without consulting you. If you have a specific dollar amount in mind, know that they will abide by that number. This will ensure that your property is kept safe and habitable without you having to worry about too much of the maintenance.
Finding a Good Property Manager
These questions will help you find a good property manager that is clear and transparent in his or her services. It is important to find a property manager who you will work well with and that you trust. Your rental property was a large investment, so make sure that it is being cared for in the exact way that you want. Here at Wolfnest, we pride ourselves on giving rental property owners what they want. We let you customize your management plant by picking and choosing only the services you need. This separates us from other Utah property managers, so contact us today to learn more about how we can help manage your rental property.
Real Estate Investing Resources
Rent-vs-Sell Calculator
ROI Calculator
Vacancy Loss Calculator