Almost every rental property requires a security deposit of some kind. A security deposit is a one-time fee that is due at lease signing and acts as a "damage deposit" for a new renter. Typically, the renter will get this money back when they move out if there is no damage to the home or unit they rented. This all sounds pretty simple, right? Unfortunately, obtaining a security deposit from renters can be more difficult than it seems. As experienced Utah property managers, we know all the ins and outs of successfully renting and managing properties. This includes understanding everything from tenant screening to rental application fees to, yes, security deposits. There are some simple things property managers can do in order to avoid any complications when it comes to security deposits for renting a house or property. Luckily, Wolfnest Property Management in Utah is here to help and take care of it for you. So, here are the top tips for landlords to consider. However, if you're not interested in navigating this yourself, Wolfnest is happy to step in as your rental property management.
Our Tips for Effectively Obtaining a Security Deposit for a Rental Property
1. Know Your State Laws
As a Utah property manager, you need to how much your state law allows you to collect, how quickly it needs to be deposited into a bank, required reports, if there is any interest it will accrue, how should it be paid, and so on. For example, in Utah, there is no limit set for how much a landlord can ask for a deposit and nonrefundable deposits are allowed. According to Utah law, the main purpose of the security deposit is to protect the landlord or property manager from any damage the tenant may cause or any failed rent payments. Potential damage to the property this deposit covers includes:
Stained carpets beyond normal wear and tear
Broken hardware and cracked tiles
Dirt, grime, and dust
Walls that need to be painted
Damage from animals
2. Charge the Right Amount
Don't be tempted to charge less for a security deposit, which you are entitled to. It might seem easier to have a lower deposit amount in order to attract more tenants, but you might run into risks and problems down the road. You should always consider what your house or property is worth and consider who your tenants might be. Setting the right amount of security deposit will not only help pay for any damages that may occur to the property, but it can also weed out the financially unstable tenants. This way you will get a tenant that you will want to let live in the rental property. The right amount can also help prevent a tenant from moving out unannounced.
3. Remember a Deposit Isn't Extra Rent
Security deposits are not extra rent and you shouldn't treat them as such. Those deposits have to be returned to the departing tenant assuming there is no damage to the unit. This is an important aspect of security deposits for a rental property. Some managers forget this and run into trouble when it's time for a tenant to move out. If you charge a deposit, you are responsible for returning it to the renter if they earned it back.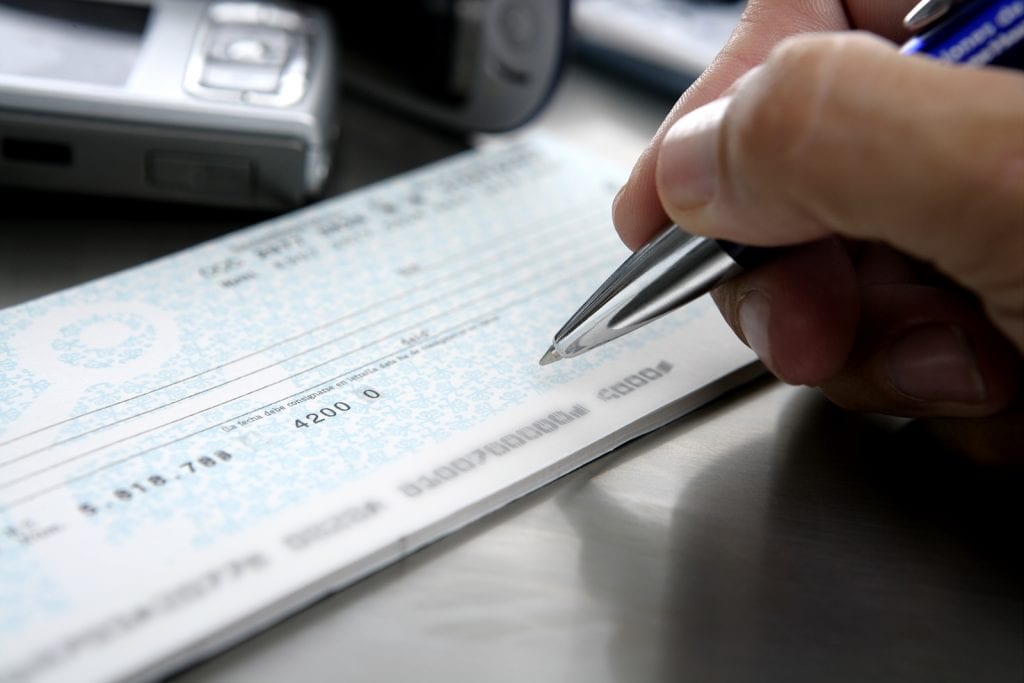 4. Establish Trust Accounts
Make sure you establish a trust or escrow account for the security deposit. It is important that your bank knows the deposit account is for security deposits only. This is to help prevent any forfeiture of those funds being accidentally spent on your behalf.
5. Don't Mix the Account
Make sure you keep the security deposit trust account separate from your own, even though some state laws allow you to mix it with rental payments or turn it over to the rental owners. Try not to mix up the account because it is far too easy to accidentally spend the security funds. As mentioned above, this money isn't extra rent. It's also important to remember that the security deposit doesn't cover any maintenance that may occur during the term of the lease. This is meant for any repairs that may occur once the tenant moves out.
6. Properly Handling Escrow Money
Even if you have been a Utah property manager for many years and have a broker's license to legally handle escrow money like a security deposit, it doesn't mean that you should. Get trained or hire a professional who is an expert with escrow fundings, such as Wolfnest.
7. Keep the Property Owners in the Know
When managing a property for someone else, it's crucial to keep them informed of what you're doing and why you're doing it. At Wolfnest, our experienced property managers are professional and knowledgeable when it comes to managing rentals. Through every step of the process, we keep the property owners in the loop so they know exactly what is happening at their rental.
The Importance of a Utah Property Manager
It may initially seem complicated to obtain a security deposit for renting a house or property, but with a Utah property manager, this process is easy. As property managers, we know what to do and how to do it when it comes to obtaining security deposits effectively. As the prime provider of property management in Utah, we have managed many different types of rental properties. Our managers are experienced in handling:
Single-Family Property Management – Our services include comprehensive tenant screening to ensure top-notch renters, move-in/move out inspections, and vacancy marketing to keep your property filled.
Multi-Family Property Management – No matter how many units you have, we provide full management services, detailed performance metrics, and extensive staff management.
Portfolio Management for Properties – We'll help you with strategic portfolio planning, assign you a personal portfolio manager, and include discounted management fees.
Our seven security deposit tips are a great start to understanding and establishing a solid foundation for your property. However, this is just the tip of the iceberg. There are many elements that go into effective property management and our Utah property managers are here to do the job right. Contact us today to learn how we can help you!