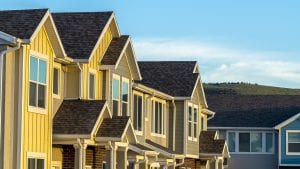 The top multifamily housing trends in 2020 may surprise you. With the economy going the way it is, mortgage rates heading toward a record low, and millennials ready to buy, there is sure to be a change.
It's no surprise that the COVID-19 pandemic has greatly influenced emerging trends in the housing market. Overall, we can say the virus has had a serious impact on the market as a whole. Many state governments are implementing laws meant to help tenants remain at home. The multifamily housing market has encountered many significant challenges due to the pandemic. Nevertheless, multifamily properties that are filled or vacant during this time can still be benefited by property managers to help seek tenant placement, perform everyday maintenance, and ensure tenant satisfaction. Here are some of the top multifamily housing trends in 2020.
Learn More About Multi-Family Property Management
Reduced Demand
Until 2020, the multi-family housing market was experiencing a very large increase in demand. This was particularly from millennials who were beginning to settle down. But the outbreak of the COVID-19 has elicited mixed reactions from various actors in the housing market. Many multi-family firms have experienced challenges in getting construction supplies as more and more countries close their borders.
This decrease has made it hard to construct the estimated 328,000 houses needed to meet the housing demand. But this demand will decrease as more people file for unemployment. Lower incomes mean less demand as people will devote much of the resources to meeting essential needs. The multifamily outlook 2020 will be negatively affected by the coronavirus.
Let Us Help!
Growing Investor Interest in Smaller Markets
Multifamily market analysis shows that the present challenges have increased investor interests in smaller markets. Particularly those not as severely affected by the pandemic. The reduced demand in major markets has forced investors to explore the available options in smaller markets.
Housing markets in states without many rent regulations are also gaining more investor interest. This is because one of the multifamily housing trends is rising rents. But many states have instituted rent control regulations to protect tenants. For this reason, many investors are moving into markets that have fewer regulations. Such markets have a better multifamily outlook in 2020.
More Rent Control Legislation
The growing demand in the multi-family housing market has in the past led to rising housing prices. But this is set to change in 2020 as many states legislate rent control regulations. The regulations have also gained more traction due to the coronavirus pandemic.
States such as Washington, Illinois, and New York all have rent control legislation that will come into force this year. Rent control regulations in New York caused a 9.2% drop in multi-family investment. This was from a multifamily market analysis. Los Angeles also experienced a 9.8% drop in investment year-over-year.
Multi-Family Will Continue to Perform Better in the Suburbs
The market performance of multi-family housing will continue to do better in the suburbs. This is because more and more families are relocating to the suburbs. Thus, investors will continue to build more houses in these areas, where they can attract more tenants and achieve better rental growth. Suburban areas especially those in smaller markets not severely affected by the coronavirus and will also continue to experience growth.
Entering Age of Digitalization
The role of technology will continue to feature more prominently in the multi-family housing market. Landlords are making their multi-family homes smart by installing Wi-Fi and even video conferencing equipment. This has become a necessity as many workers have to work from home due to the stay-at-home orders.
Realtors are also adopting technology such as virtual reality. For instance, realtors are now using automated apartment tours through cell phones. One of the emerging multifamily housing trends is self-guided tours. These tours are convenient and help tenants have a better view of the house without interference from the realtor.
Multifamily Housing Trends Outlook
The multifamily housing trends in 2020 are being affected by the ongoing coronavirus pandemic. But the housing market is holding steady. There are still high occupancy levels and growing demand for multifamily houses in smaller markets. This demand is also shifting to states which have less rent control regulations. It is uncertain when things will return to normal. But the multifamily market analysis shows that the housing market is doing quite well giving the circumstances of the economy.
Get Multi-Family Property Management Services Today
Real Estate Investing Resources
Rent-vs-Sell Calculator
ROI Calculator
Vacancy Loss Calculator