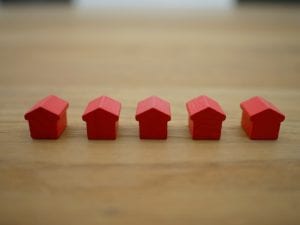 Would you rather have an empty property or a tenant who might not pay the rent? This is the dilemma many landlords in Salt Lake City and in other parts of Utah face. Figuring out a strategy on how to find renters can be a struggle, especially when the state undergoes economic endeavors, pandemics, and experiences fluctuating market demands. Here we provide some great tips to help you find renters to keep your properties filled!
Where to look for tenants in Salt Lake City Area?
Below are some of the places you can advertise your property and find the best tenants in Salt Lake City. These methods have different success rates depending on the location of your property. If you're curious as to which route may be best, contact a property management expert today!
Local listing websites
Local listing websites have large pools of renters who are looking for the newest properties. This is a good opportunity to expose your property to a large number of people in the Salt Lake City area.
With listing websites, there's much more scope for advertising your property than some other methods. You can create a detailed listing with the following information:
A description of the property location — information about the neighborhood, local amenities, public transportation links, etc.
A description of the property — number of bedrooms, number of bathrooms, the style of the property, etc.
Photos/videos of the property.
A map of the layout of the property.
Rental price.
The length of the lease.
Property rules — for example, no smokers or no pet owners.
Date of availability.
Your contact details — phone number, email address, website, etc.
Different listing websites have different success rates, so you might want to list your property on more than one site. This will increase the chances of you finding good-quality tenants.
Social media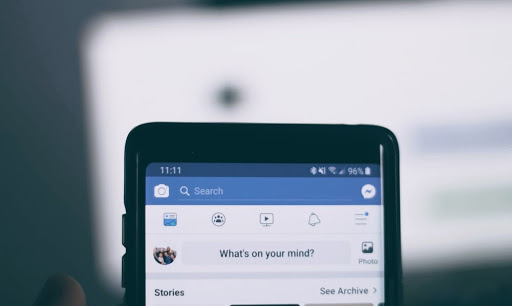 Hundreds of thousands of renters in Utah search for properties on social media platforms like Facebook, Twitter, and Reddit. On social media, you can showcase your property and reach people who don't use conventional property listing websites.
Facebook
More than 217,000 people in Utah use Facebook, making it a great platform to find local tenants. Here are some local Facebook groups for finding renters:
Twitter
In a list of U.S. states with the most active Twitter users, Utah ranks at No. 31. You can use this social media platform to engage and establish new connections with prospective tenants.
Some of the most popular Twitter hashtags for finding renters in Utah include:
#utahrentals
#utahrealestate
#slcrentals
#saltlakerent
Reddit
Reddit is another great way to find tenants in Salt Lake City. Subreddits like r/Utah and r/SaltLakeCity are hubs for renters looking for the newest local properties.
Depending on the rules of the subreddit, you can advertise your property and engage with renters via private message.
Print
Despite the rise of social networks, traditional print media is still one of the best ways to attract tenants. Many people in Utah browse the classifieds section of local newspapers to discover properties in their preferred neighborhoods.
The Salt Lake Tribune
With more than 75,000 readers, The Salt Lake Tribune is the newspaper with the largest paid circulation in Utah. The newspaper has an extensive print classifieds section and posts many rental ads on their website.
Other local newspapers include:
Daily Herald– This popular newspaper, which serves Utah County, posts classified ads here.
Salt Lake City Weekly– Advertise in this free alternative weekly newspaper here.
Open house
Hosting an open house event is a good opportunity to meet prospective tenants face-to-face. Renters can take a tour of your property and ask you questions. An open house event is also a chance for you to get to know renters a little bit better. You can find out what they do for work or if they have connections to the local area.
Find A Tenant Service With A Property Management Company
All of the methods above can take a considerable amount of your time. Using a reputable property management company in Salt Lake City, on the other hand, provides you with more freedom. A property manager can also help you find better-quality tenants by providing the following tenant placement services:
Taking photos/videos of your property.
Writing persuasive property listings.
Advertising your property on the right platforms.
Preparing marketing materials for your property.
Installing a sign in your yard.
Showing your property to prospective tenants.
And much more.
Once you have found the perfect tenants, a property management company will continue to handle all the tasks associated with managing your property, such as preparing leases, collecting security deposits, collecting rent, handling tenants' complaints, and organizing repairs.
You will need to find a tenant service that provides you with value for money.
Get Tenant Placement Services Today
Additional Tip- Always Screen Your Potential Tenants
Regardless of the methods you choose, you should always screen tenants to mitigate the risks associated with renting out your property. Good tenant screening usually involves the following:
Credit check.
Background check.
Identity check.
When you screen tenants, you can find out the following information about prospective tenants:
Income and employment details.
Previous evictions or late rent payments.
Creditworthiness.
How to screen tenants
Screening tenants can be a laborious process because data governance legislation will limit some of the information you can access. You will need to adhere to rules on the federal, state, and local levels — or face penalties for non-compliance. You will need to comply with the Fair Credit Reporting Act (FCRA), for example. It can also take a long time to verify some tenant information, such as employment details.
With this being said, it's a good idea to leave tenant screening to the professionals.
Choose a property management company
Professional tenant screening provides you with accurate insights into prospective tenants so you can make smarter, more informed choices. You can verify the financial history and financial qualifications of renters and run in-depth background checks. The result? More qualified tenants who are more likely to pay rent on time. Additionally, a property management company can take away the headache for finding renters and plan a strategy on how to find renters for your properties. Contact Wolfnest today if you are looking for tenant placement services!
Learn More About Tenant Placement Services Today