When a tenant moves out, does it cost you anything? The answer is yes. If you have a revolving door of tenants, this could be costing you much more than you think. You may not think about these costs often, but if you have a high turnover rate, it's time to reevaluate your property. Vacancy directly affects your cash flow, and it's important to lower your vacancy rate. Tenant turnover should be quick and efficient in order to keep your cash flow where you want it.
Tenant Turnover Rate by the Numbers
We have compiled statistics for Utah rental properties helps us establish a baseline for what is considered typical within the local property management industry. Some of the most surprising statistics have to do with tenant turnover.
In Utah, it takes an average of 25 days to complete an eviction
23% of people move in the six months from October through March.
80% of renters that fall a month behind in rent and never catch back up.
78% of Utah rental properties turnover each year.
The average cost of getting a unit rent-ready is $1,123.
The average cost of tenant turnover is $2,500 – $5,000.
With turnover being such a steep cost, you're probably wondering where these charges are coming from. There's a variety of places these costs from, so here's a breakdown of what to expect with tenant turnover.
Cleaning
Once your renter moves out, it's important to ensure the property is clean in order to attract new tenants. Depending on if your property has carpet, hardwood, or another type of flooring will affect these costs. For example, if you have carpet, you'll need to pay for carpet cleaning. While your former tenant should have cleaned before they moved out, this is not always the case, unfortunately. If they have behind any mess, this is now your responsibility to clean. Depending on the severity, you may consider hiring a professional cleaning company. When you have a property management company, they already have established relationships with various types of cleaning companies and can ensure you get the best price. No matter what, this aspect of turnover cannot be overlooked.
Repairs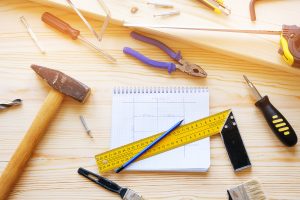 Unfortunately, not every aspect of your property will be in perfect condition once a tenant moves out. You want to make sure that everything is in working order and the place looks pristine to attract a new tenant. Repairs can be as small as simply filling in holes in the wall, or as large as new flooring. Major repairs can delay the time between tenants, so it's important to stay on top of your maintenance before you have a vacancy.
Marketing & Showing
In order to help fill your property faster, you need to invest time and money into marketing the property. While there are some rental ads you can post for free, others do require a small fee. You also need to allow time and money for showing the property. A responsible renter will want to see the property before signing a lease, and you want responsible tenants. Coordinating a time to show your place and accounting for travel costs can make this a costly aspect of property turnover.
Application Processing
Once you've found a potential tenant, you need to do your due diligence and ensure you're getting a quality renter. While you should be charging an application fee, you may not be ready to do that yet. With an application, you should be checking credit, criminal, and renting history. This ensures that you'll receive rent on time, protect your other tenants, and reduce your eviction rate. While an application may seem unnecessary, it saves you money in the long run and ensures a responsible tenant.
Lost Income
When a tenant moves out, you want that vacancy filled as quickly as possible. However, there is no guarantee you'll be able to fill your available rental that fast. So, in the meantime it's important to prepare yourself for the loss of income you'll have for an indefinite amount of time. This also gives more motivation to find a replacement tenant to ensure that you won't be using any of your savings to cover a mortgage payment.
Preventing Property Turnover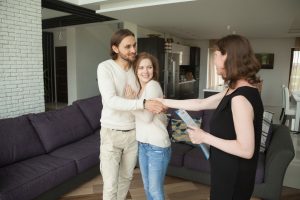 Did you know that 70% of turnover is avoidable? There are simple measures you can take to keep your tenants happy and keep your units full. While you can't help if a tenant needs to move out of the city for a job or to be closer to family out of state, you can help ensure a tenant doesn't leave your property for another one in town. With easy, low-cost tactics, you can keep tenants and prevent property turnover.
Maintain a Positive Relationship
Tenants are more likely to stay in one place if they feel heard and cared for. Establishing good communication is a great way to keep tenants. A part of this is responding to maintenance requests in a timely manner. If you can't get to a request right away, it's important to relay that to the tenant and keep them up to date on what's happening.
Keep Rent Priced Fairly
Pricing your units at market value makes you a competitive property and ensures that tenants want to stay. If you're charging too much, there's a higher chance that your tenants will leave for a unit more fairly priced in the city. Don't undercut yourself in the process, but keeping your property the right price will also keep your tenants.
Property Management and Tenant Turnover
There's a lot to keep in mind when it comes to tenant turnover, and we understand how overwhelming it can be. So, if you're ready to reduce your tenant turnover rate, Wolfnest is here to help. With experienced property managers, we can help make your property as profitable as possible. Finding long-term, reliable tenants is an important aspect to reducing turnover, and we can help with that. Contact us today to learn more about our property management services, and what we can do for you.
Real Estate Investing Resources
Rent-vs-Sell Calculator
ROI Calculator
Vacancy Loss Calculator