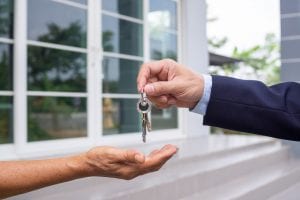 There are many things to consider when renting out your property. It may seem exciting to get some extra cash flow by turning your home into a rental opportunity, but you need to know what to expect. Have you done this before? Are you familiar with the pros and cons? Do you know what you want in the lease? Before you decide to go for it and turn your house into a rental property, make sure you know exactly what you are getting yourself into.
Get Property Management Services Today
Finding Good Tenants
Becoming a landlord is a big deal. Finding good tenants can be a long, difficult waiting game. You don't just want any tenant, you want a good one. You need someone who will not only take care of your house, but will pay their rent on time. To market your rental and find the best tenant, you will most likely use some kind of out source services that will make your listing easily accessible to potential tenants. There is sure to be a monthly fee until your house gets rented. However long you decided to continue listing, you will continue to pay.
Although a person can be well mannered, seem normal, and have a steady job, for many unassuming landlords they just may become your worst nightmare. It is best to do some further investigation on whether or not you want that person to occupy your house.
Some basic procedures that you can do to avoid nightmare tenants are:
Credit Check – Make sure their credit is up to par and they are able to pay their rent. If their credit is low, they may not be responsible enough for you to take a chance on.
Interview – Have questions lined up to interview your tenant. Meet them face to face and see if this is someone that you would like to be your tenant. Ask them what they would do in different rental problem scenarios.
Referrals – Request referrals from past landlords, bosses, and/or past neighbors. They can give you a great insight to who this potential tenant really is.
Google them – These are the times we live in! Google them, check out their social media. Get a feel for who they are. Performing a background check isn't a bad idea either.
Use a Rental Agent – The benefits of using a rental agent are plentiful. They take care of the leg work, and you get a great tenant.
Benefits of A Rental Agent
Although you may think you are ready to tackle this new idea of having a rental property, it's really not for everyone. Getting the best tenants can be hard. Maintaining and managing the property can be hard. If it's something that you would really like to do – but could go without the headache that can come along with it, use a rental agent to list your rental and check out Wolfnest for your property management needs.
A rental agent can take care of marketing your rental, determining the best price, and help you decide what should go in the lease to best protect you. You don't have to go at this alone. Use professionals for the best experience.
What to Include in a Rental Lease
Tenancy agreements can vary, but do follow a general template. Keep in mind that it is still your house and you are entitled to adjust your terms and conditions accordingly. Besides rent price and payment dates, there are many other things to consider before renting out your property. Will you allow pets? Does the tenant have use of the yard? Do they have access to the basement and garage? Will you allow them to paint? Is this lease for 1 year, month to month, or minimum of 2 years? You can customize your property requests, but try to stick to the basics. Otherwise, it will be hard to find a tenant willing to jump through all your hoops.
You may see the benefits of a rental agent if you need some help with this part. They will know what's standard in your area and what a reasonable price is compared to others nearby. A rental agent will also be able to get your listing seen by many, and rented out quickly.
Cost For Maintenance Work
Normal wear and tear is bound to happen, regardless of the tenant. There will be some kind of upkeep or maintenance that you will be required to do. This should also be clear in the lease terms. Are you going to take care of the lawn maintenance, or is the tenant expected to? Are they required to keep paint colors neutral or repaint before they leave? If these are not clear from the beginning, you could end up taking on a lot of extra work.
Think about if the washer and dryer or refrigerator breaks, that's on you as the owner. You are expected to repair or replace, and quickly. Same with plumbing and heating. Renters want a place that is low maintenance. Tenants don't want to be responsible for fixing something that isn't theirs. That's part of the joy of renting.
Having an investment opportunity is a great way to earn extra money, but there are so many things to consider before renting out your property. It can become time consuming and expensive if you get bad tenants or don't prepare yourself ahead of time. Becoming a landlord doesn't have to be stressful. Let Wolfnest handle the details of renting out your property. Whether it's single family or multi family rental properties, our fully trained experts are ready to help you find the best tenants, with minimal vacancies, and increase your ROI for your new rental property. Let Wolfnest help you get started today.
Real Estate Investing Resources
Rent-vs-Sell Calculator
ROI Calculator
Vacancy Loss Calculator