Renting a home from a Salt Lake City property management company can be a very complicated process. While it may seem as simple as submitting a rental application and moving into the home, that is not the case. There is actually a specific process before receiving approval. Each company may vary with their application criteria, but most property management companies follow a similar rental application process. Before you apply for a new rental, it's important to know what that process is going to look like and what to expect. This helps you plan your move accordingly, while also keeping your expectations reasonable. So, what should you prepare for? Our step-by-step guide is here to help you through the process of applying for a rental property.
Filling Out the Rental Property Application
Before the landlord or property manager can even look at your application, you need to fill one out. This is a standard procedure across the board and should be expected with every rental you apply for. Information needed for this can include, but is not limited to:
Your name
Current address
Employment and income information
Contact information (phone number, email address)
Photo ID
Pets (if applicable)
Personal or professional references
Previous landlord information
Background information
It is also not uncommon for applications to require a fee, so be prepared for this additional charge. This ensures that your application will be processed properly for a background check. Once you've filled out and submitted your application, you'll be playing the waiting game. However, there is a lot going on behind the scenes to look at your application.
The Application Review Process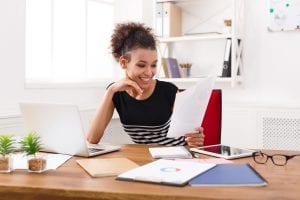 Once you've turned in your application, it's out of your hands. Sometimes it takes a little while to get an answer, and that's just because the property manager is ensuring the best tenant gets the property. So, what's happening while you're waiting for an answer? Here are the steps property managers take to thoroughly evaluate an application for a rental property.
Step 1: Review All Information Within An Application
This may seem like an obvious step, but the property manager will review all of the information received in the application to ensure that nothing will immediately disqualify the candidate. The factors that may be most closely looked at during this step in the process include:
Gross income
Past rental history
Criminal history
This is the first round of screenings and helps eliminate any less than ideal candidates from the very beginning. When filling out an application, it's important to be completely honest since you may make it through the first round, but when the manager reviewing the application begins to dive deeper, other information may come up.
Step 2: Generate a Credit and Background Report
Once the initial inspection is done, management will then have a credit and background report generated for each applicant that will be occupying the home. While some property managers will require a minimum credit score, the focus will be on the repayment history over the past two years. This also includes any amounts that are currently past due or in collections. With regards to the background report, the property management company will be looking for any items that may be deemed a threat to the community. This could include drugs or violence but is not limited to that.
Step 3: Verify Employment and Rental History
Once steps one and two are complete and the property manager has reviewed all of the information in the application and credit/background reports, they will then call the candidate's employer and past landlords to verify monthly income and rental history to ensure that the information provided is accurate. As part of the employment verification, you may be asked to provide a W-2 form, bank statements, or copies of client contracts to provide further proof of employment. If the manager asks for any of these items, it is simply to expedite the process and to verify your employment quicker.
Step 4: The Waiting Game
Once the property manager or management company has completed all these steps the last item on the list is to wait. Credit and employment checks typically take the longest, sometimes as long as 72 hours. While you're waiting, the property manager is probably also waiting. However, you have every right at the beginning of the process to ask for a time frame regarding the rental application process. An experienced company will usually have a good idea of how long these applications take to get through, so asking upfront could prevent you some anxiety while you're patiently waiting.
What Happens at the End of the Rental Application Process?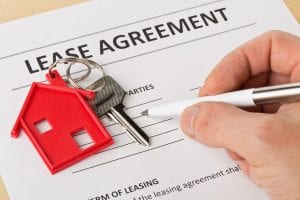 The very last step is approval or denial. Whether you get the rental or not, the property management company will notify you, and hopefully, you'll end with having a new place to live. While the process may seem long, it's important for keeping and attracting optimal renters. This makes your prospective rental community an ideal place to live with people you know have been screened and evaluated, so you can enjoy peace of mind. If you've been approved, it's time to sign the lease, but remember to read over this document very carefully. Remember to ask the important questions before signing the dotted line. It's important to keep in mind that this process is similar from property to property, so find the perfect place for you before beginning these steps all over again. However, you can help streamline this process by promptly filling out any and all parts of the application and providing the required documents as needed.
So, if you're ready to find a new rental, keep the rental application process in mind so you know what to expect. As we all know with rental hunting, the perfect property is worth the wait.
Real Estate Investing Resources
Rent-vs-Sell Calculator
ROI Calculator
Vacancy Loss Calculator