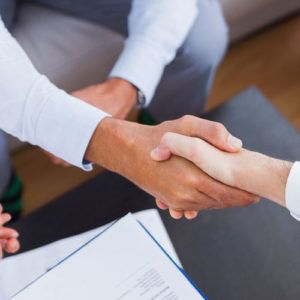 Screening tenants for a rental property is a crucial responsibility for any rental property manager. So, when interviewing property management firms to decide who will take the best care of your rental, make sure you inquire about their tenant screening process. Taking the time to thoroughly investigate the creditworthiness and rental history of prospective tenants is essential to operating a profitable rental property. The manager you choose should be able to explain the process to you, going through each step to make sure tenants are fairly and thoroughly screened.
Why Screen Tenants?
Having a formal tenant screening process reduces risk and maintains high standards for any rental property. It helps companies and owners meet compliance obligations and can save owners thousands of dollars in lost revenue, court costs, and fees. Evicting a tenant is a complicated process, so finding the right tenant in the beginning can also save owners the hassle and cost of an eviction.
How to Screen a Tenant
After understanding the importance of screening tenants for a rental property, it's critical that you also understand the process your property manager will be using to screen tenants. There are a few necessary steps that you will want to ensure your property manager is doing. During your property manager interview process, make sure a potential property manager does all of the following during tenant screening: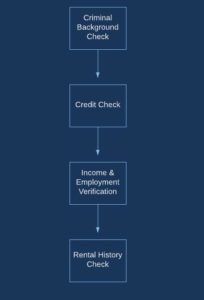 1. Conduct Criminal Background Checks
A good first step when screening tenants for a rental property is to check for a criminal history. Property managers can check state and federal criminal records to determine if a potential tenant has a criminal history. They may also check sex offender registries and terrorist watchlists when considering a tenant.
Note that just because a potential tenant has a criminal history does not mean they won't be approved by certain property managers. The opinions of Salt Lake City property managers will vary about what types of offenses are the most relevant, but cases involving drugs or violence have a tendency to repeat themselves.
In certain cases, property managers may still accept a tenant with a criminal history. This may be due to the circumstances surrounding the offense, the age of the individual at the time of the offense, rehabilitation efforts, and other considerations. With each property management candidate, discuss their tenant screening process for criminal background checks and what scenarios they might approve a tenant even with a criminal history.
2. Run Credit Checks
Credit history is another important area to review during the tenant screening process. By running credit checks, you can see if a prospective tenant pays their bills on time and look into an applicant's debt. Credit reporting agencies require companies pulling credit data to be "accredited," so make sure any property management company you are interviewing has this accreditation.
When looking into a prospective tenant's credit, some property managers in Salt Lake City go strictly by the score, while others will look beyond the score and check payment history, amounts past due, and the ratio between outstanding balances and credit limits to estimate the monthly debt service. Knowing what different property managers look for in a tenant's credit is imperative to make sure you are on the same page.
It's also important to ensure that any property management companies you are considering understand and comply with any regulations, such as the Fair Credit Reporting Act (FCRA). The FCRA is enforced by the Federal Trade Commission (FTC) and involves how and when you can get and take action on consumer reports. Make sure the rental property manager you hire has a policy in place and follows it.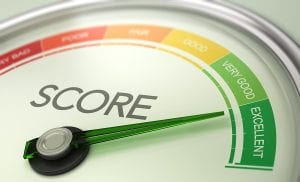 3. Verify Income and Employment
It sounds obvious, but making sure your tenant has a verifiable source of income and can reasonably afford their monthly rental payment is the most important part of the tenant screening process. Experienced property managers will take into account the type of rental and location, when considering a tenant's income, as they affect rent payments and the type of renter you will want.
For example, a luxury apartment building in the heart of downtown Salt Lake City will require different income standards than a small rental in a less-desirable part of town. Most Salt Lake City property management companies follow the 3x rent rule and require residents to have at least one year of employment at their current job.
Make sure you understand how potential property managers conduct income and employment verification and how they consider applicants based on the rental property.
4. Check Previous Rental History
Ask any Salt Lake City rental property manager and they'll confirm that accurately verifying rental history is difficult. Tenants don't provide contact information unless they know a reference will be positive, and as a result, many routinely provide false information. However, experienced property managers should know the best route to get the most complete and accurate rental history from prospective tenants.
This can include checking local housing court records to determine if a prospect has had any evictions and knowing the right questions to ask a former landlord. A property manager that knows which questions to ask a former landlord will be able to find valuable insight into what type of tenant you can expect.
Tenant Screening with Wolfnest Property Management
Most professional property managers in Salt Lake City will investigate these four areas with prospective tenants because doing so will drastically reduce the number of "bad tenants" they place. Make sure the management company you choose places an emphasis on tenant screening, or you'll be learning the most valuable lesson in owning rentals: There is no substitute for a good tenant.
If you'd like more tips on how to avoid placing bad tenants in your Salt Lake City Rental property or are looking for rental property management services, then contact us today! We seek to build partnerships with our clients and work together to meet each specific property's needs.
Real Estate Investing Resources
Rent-vs-Sell Calculator
ROI Calculator
Vacancy Loss Calculator