If you're currently renting a home or apartment, you might be asking yourself, "What is renters insurance and why should I pay for it?" Don't worry, you're not alone. Unfortunately, a common misconception among renters in Salt Lake City is that they don't need this extra coverage and renters insurance has no value. Unless you have ever been in the unfortunate situation of having to make a claim, you might not fully appreciate this as a necessity. If and when you are ever in need of coverage, you'll learn quickly just how important renters insurance can be. So, if you've been looking for renters insurance information, we have the answers to all your questions and why every tenant in Salt Lake City should have a renters insurance policy.
Why You Need Renters Insurance in Salt Lake City
To sum it up, renters insurance protects you and your belongings in a rental property. This means if something destructive happens to your rental property, such as a fire or flood, and becomes uninhabitable, you're covered. Renters insurance also covers break-ins, visitor's injury, and the items within your home. While nobody wants any of these events to happen, it really can happen to anyone. So, as the age-old phrase goes, "It's better to be safe than sorry," and that is essentially what renters insurance is here to do.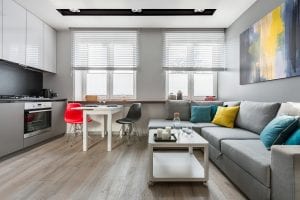 What Does Renters Insurance Cover?
The top categories that renters insurance covers are:
Personal Property
Liability
Additional Living Expenses
So, what does this mean? Each of these categories is important when it comes to renters insurance information, so let's break down each category.
Personal Property
One of the most important aspects of renters insurance is that it covers your personal property. If you stop and think about everything you own and assign a dollar value to all of your possessions, it will probably surprise you how much your stuff is actually worth. Even if you live in the safest neighborhood, it's crucial to protect your belongings as best as you can. You may not expect a break-in, but that doesn't mean it's not impossible. This is where having a comprehensive renters insurance policy can make a difference. The personal property aspect of the policy will help replace your items in the event of theft. This also covers loss of personal property due to fire. So, no matter what may happen, you're covered. This part of renters insurance covers costs to replace or repair your lost items such as:
Electronics, like a television or computer
Clothing and jewelry
Furniture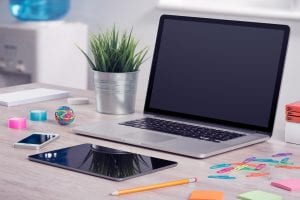 One thing to keep in mind is your insurance policy will only cover loss up to your coverage limit. So, when picking your renters insurance, it's critical to set coverage that is appropriate for you. Before finalizing your policy, take a home inventory and evaluate how much your belongings are worth so you can have peace of mind if you ever need your policy.
Liability
You may be wondering, "What is liability?" Well, consider this scenario: it's a snowy day in Salt Lake City, and you're in a rush to get to work, so you don't have the time to shovel the sidewalks before you leave. You think to yourself, "Oh, I'll just shovel and salt the sidewalk when I get home. It will be fine." While you're gone, someone slips, falls, and then breaks a bone on your sidewalk. Technically, your negligence caused the injury, so you are now liable for all costs associated. Most renters assume that maintenance, such as snow removal, is only the landlord's responsibility. Surprisingly, that is not always the case.
Another situation where renters insurance would be critical is if a fire was caused by the tenant's negligence, such as leaving a candle unattended. In some extreme cases, this would also result in the tenant being responsible for the cost of replacement of the home in Salt Lake City. This is typically something many individuals would not be able to cover without renters insurance.
Additional Living Expenses
Speaking of home fires, have you ever thought about what you would do if a fire or other natural disaster made your current home unlivable? While this something no one wants to think about, this scenario is unavoidable if it happens to you. If you're ever displaced from your home due to a natural disaster, renters insurance can cover the sudden expenses that may incur. This includes hotel bills, increased costs of food, or any other increased costs you may face if you are unable to live in your rental. As a tenant, this peace of mind can be priceless.
As with all the other aspects of renters insurance, it's important to look over your policy and determine how much coverage is available for additional living expenses. Finding the best policy for you is one of the most important aspects of renters insurance, and it is crucial to determine this from the beginning so you have nothing to worry about.
Remember This Renters Insurance Information
Now, you no longer have to wonder, "What is renters insurance?" You can now see that while renters insurance may seem unnecessary, but it is actually very important. If you're renting an apartment or home, renters insurance gives you peace of mind and protects you from the unexpected. Unfortunately, accidents happen and this coverage prepares you for anything. If you're already renting or searching for a rental property, you can get more renters insurance information from your local insurance agent. Setting up a policy is simple, and worth the reassurance it brings. So, to cover personal property, liability, and additional living expenses, look into getting the best policy for you. Renters insurance in Salt Lake City is readily available and can save you from a headache further down the road. Invest in your security today, and enjoy peace of mind.
Real Estate Investing Resources
Rent-vs-Sell Calculator
ROI Calculator
Vacancy Loss Calculator